Development of Web Based Mathematics Learning Media On Geometric Solids
Abstract
Students' problems in expertise geometry are one of the causes for growing developng web-based gaining knowledge of media. Another element remains confined internet-primarily based on gaining knowledge of media to facilitate college students' gaining knowledge. The reference book has now no longer been capable of assisting college students in recognizing the concept. This study aims to expand valid and practical web-based gaining knowledge of media for the geometry issue. This research used an SLDC design. The SLDC includes five phases: planning, analyzing, design, testing, and maintenance. These studies are most effective till the trying out stage. The designed web-based media was validated by two mathematic lecturers/IT and one mathematic teacher. The data had been collected through a validation form, interview, and questionnaire. The data was then analyzed qualitatively and quantitatively. The result of this study suggests that the web-based gaining knowledge of media is legitimate in case of content material and production with the 86,19%. In contrast, students' and trainers' practicalities show that web-based gaining knowledge of media is realistic with the 87,96% for students and 80,95% for trainers. So It can be inferred that web-based learning media on geometric solids is valid and practical.
Keywords: e-learning, geometry, website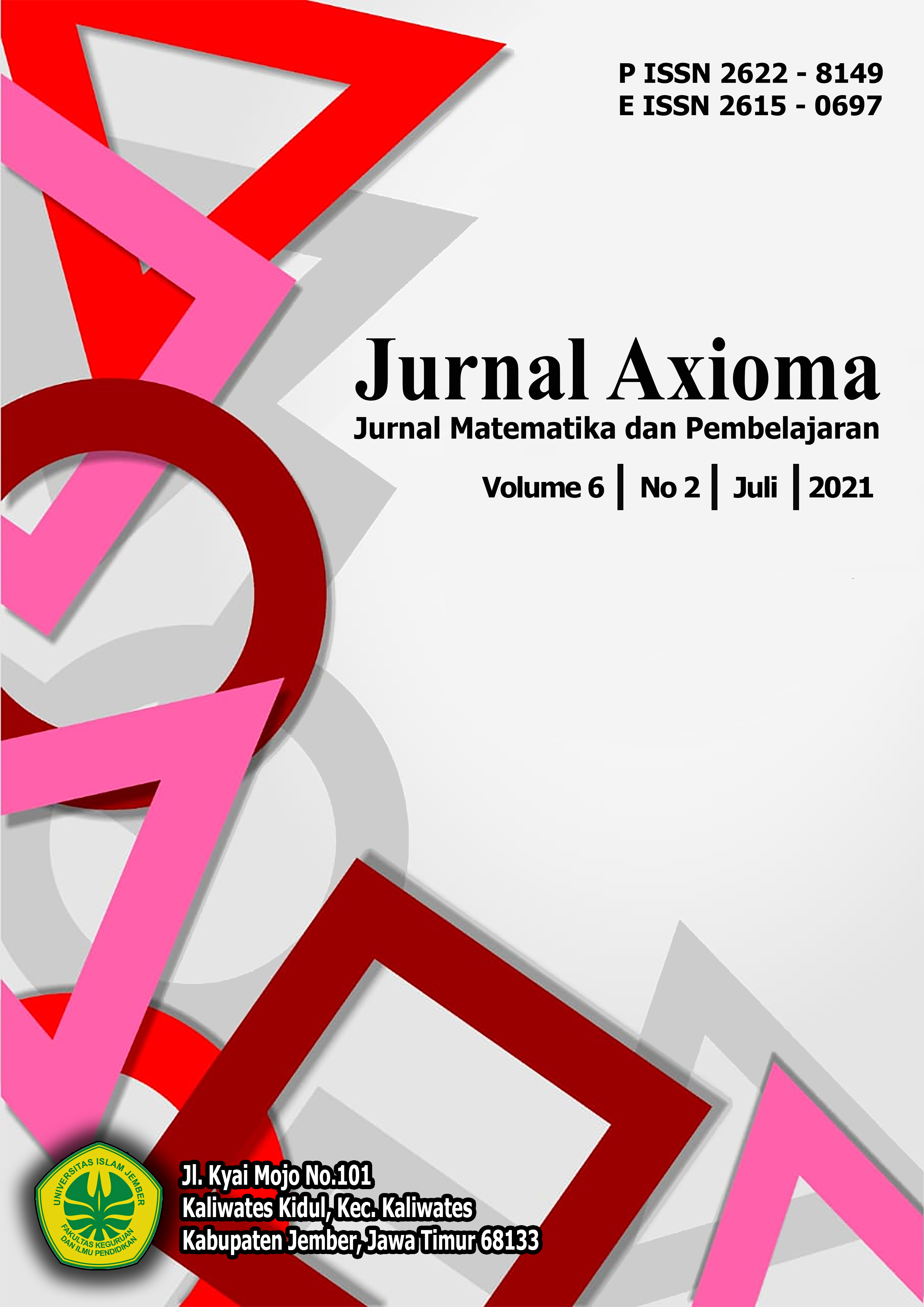 Downloads
How to Cite
Septia, T. (2022). Development of Web Based Mathematics Learning Media On Geometric Solids. Jurnal Axioma : Jurnal Matematika Dan Pembelajaran, 6(2), 139–145. https://doi.org/10.36835/axi.v6i2.1291
License
Copyright (c) 2021 Jurnal Axioma : Jurnal Matematika dan Pembelajaran
This work is licensed under a Creative Commons Attribution 4.0 International License.