Efektifitas Nelayan Kecamatan Puger dalam Peningkatan Produktivitas Penangkapan Ikan Perspektif Ekonomi Islam
Keywords:
Effectiveness of Fishermen, Productivity and Islamic Economy
Abstract
In Islam, productive work is not only recommended, but used as a religious obligation. Therefore, the work, the property of every person, and the result becomes a private property that is respected and protected because it is related to the needs, interests or public benefit.
This research uses qualitative research approach methods, which are research that focuses on data quality. Qualitative research examines participants' perspectives with strategies that are interactive and flexible. Qualitative research is aimed at understanding social phenomena from the point of view of participants.
The productivity of fishermen in Puger District of Jember Regency only uses nets and increases the number of days to go to sea, this shows that fishermen do not stay silent about their work. In addition, the way fishermen in maintaining the freshness of fish by using ice without other chemicals that will harm humans is evidence of fishermen complying with Islamic sharia rules in producing.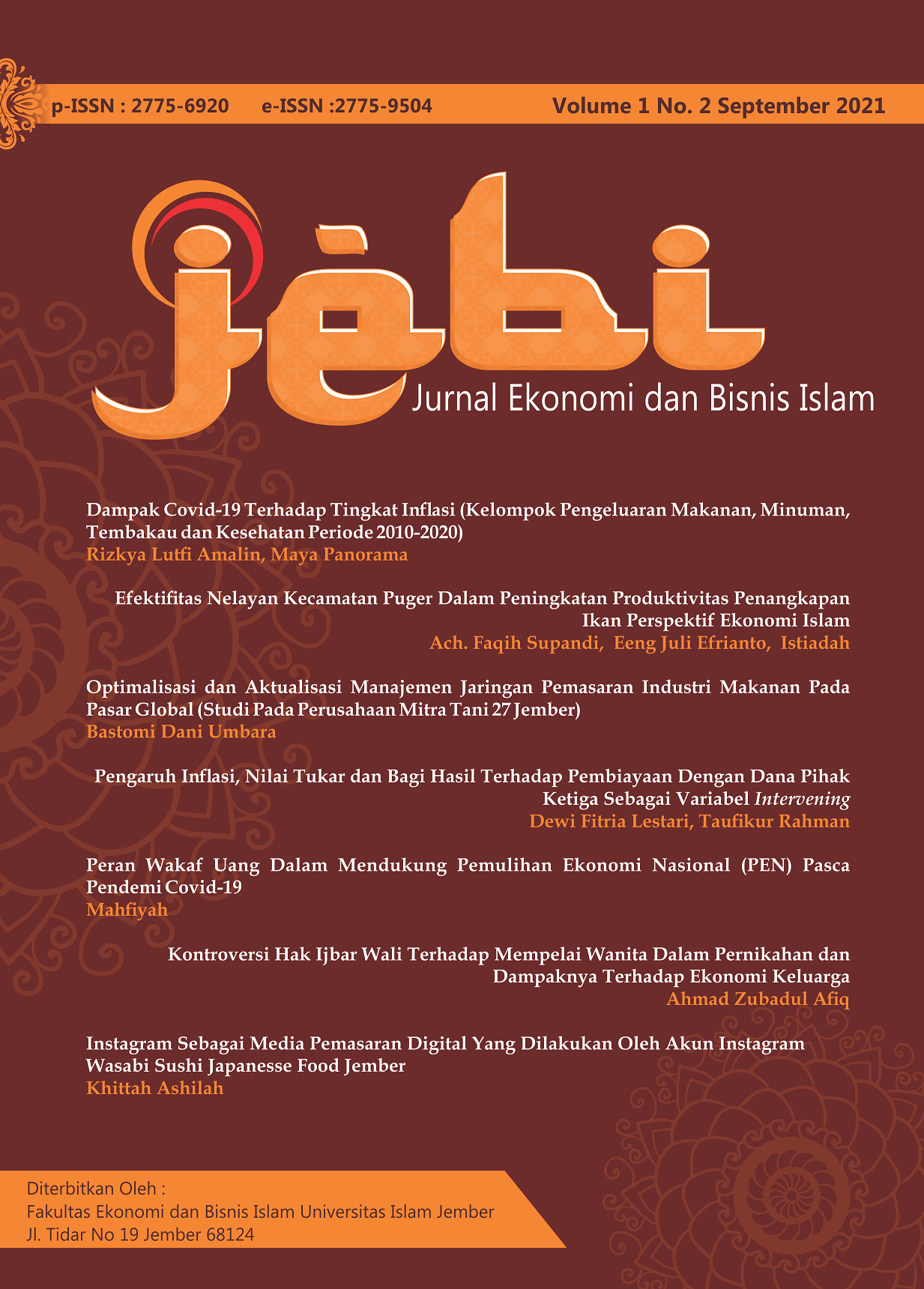 Downloads