Improving Learning Outcomes of Students by Using Cooperative CIRC type (Cooperative Integrated Reading and Composition) Learning Model
Abstract
The purpose of the research to describe the students activities during the learning process by using Cooperative Learning model in CIRC tipe  and describe increasing the students learning outcome during the learning process by using Cooperative Learning model in CIRC tipe. The kind of the research is PTK with qualitative and quantitative approach. The subjects of the research are students of class VIIIC at SMP Negeri 3 Bondowoso. With the data collecting method that used are documentation, observation, interview and test. The data analysis method that used is qualitative and quantitative. The results of the research there is increased activity and mathematic student learning outcomes
Keywords: CIRC, students activity, and mathematical learning outcomes
References
Ali, M. 1983. Strategi Penelitian Pendidikan. Angkasa : Bandung.
Arikunto, S. 2010. Penelitian Tindakan Kelas. Bumi Aksara : Jakarta
Hobri. 2007. Penelitian Tindakan Kelas (PTK) untuk Guru dan Praktisi. Jember : UPTD Balai Pengembangan Pendidikan Dinas Pendidikan Kabupaten Jember.
Hobri. 2010. Model-Model Pembelajran Inovatif. Pena Salsabilah : Jember.
Jihad A. dan Haris A. 2008. Evaluasi Pembelajaran. Multi Pressindo:Yogyakarta.
Slavin, Robert E. 2010. Cooperative Learning-Teori Riset Praktik. Nusa Media : Bandung.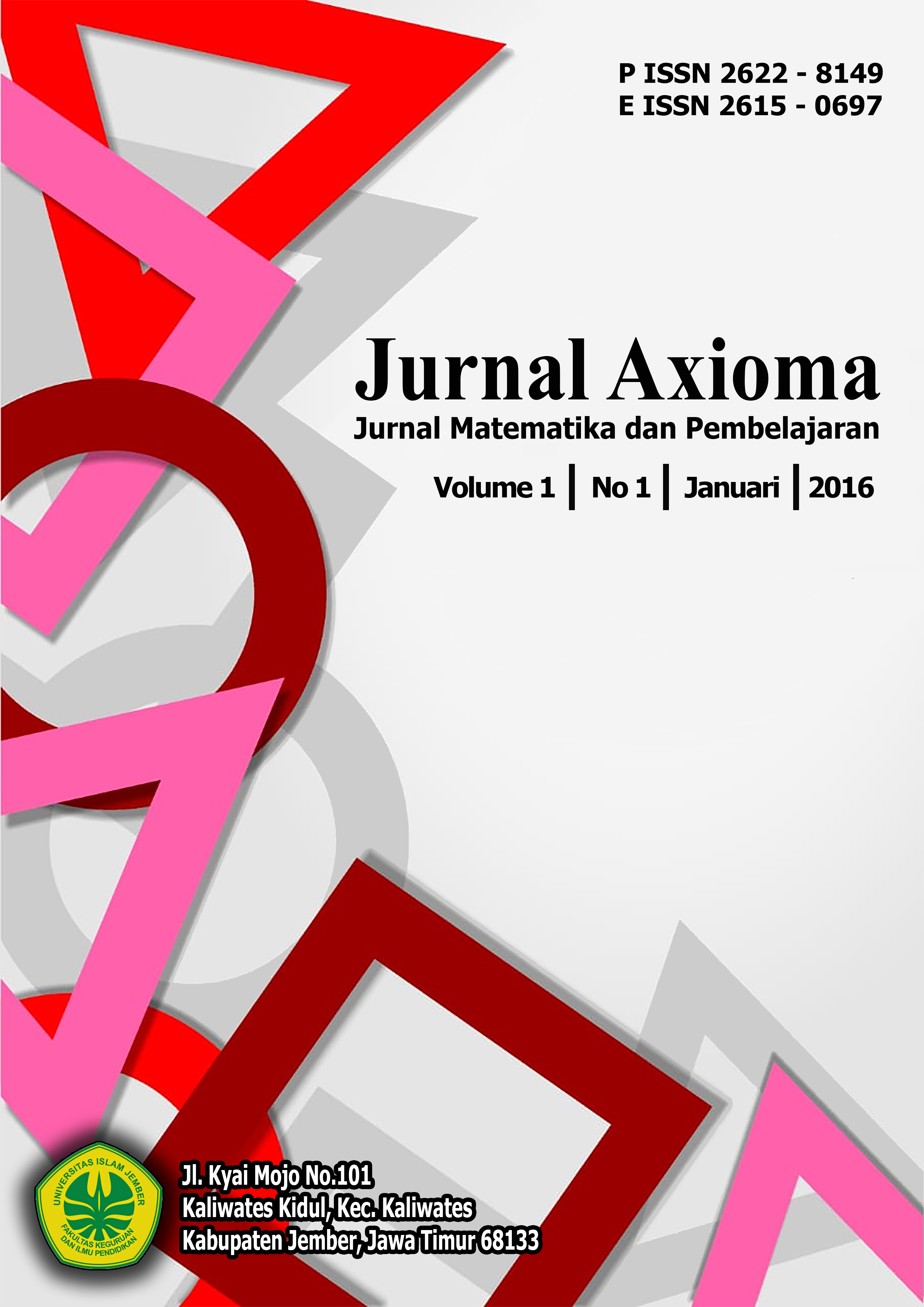 Downloads
How to Cite
Anggraini, Y. T. (2016). Improving Learning Outcomes of Students by Using Cooperative CIRC type (Cooperative Integrated Reading and Composition) Learning Model. Jurnal Axioma : Jurnal Matematika Dan Pembelajaran, 1(1), 69–77. Retrieved from http://ejurnal.uij.ac.id/index.php/AXI/article/view/267
License
Copyright (c) 2016 Jurnal Axioma : Jurnal Matematika dan Pembelajaran
This work is licensed under a Creative Commons Attribution 4.0 International License.