The Analysis of Students' Misconceptions in Shape Material at SMP Negeri 8 Jember
Abstract
The study aims to determine the type of misconception and the cause of misconception to occur in shape material at SMPN 8 Jember. The research subject amounted to 20 grade 9 students. Data collection techniques using description questions are disseminated online. Data analysis techniques use the grouping criteria of understanding concepts from Renner and Brumby. Based on research that has been conducted through analysis of the results of student answers and interviews conducted online. Then the results obtained show that students of SMPN 8 Jember experience misconceptions in shape material of Error in determining the square including rhombus, error in specifying square including rectangular, error in determining rectangular including the, and error in determining rhombus including kite.
Keywords: miskonsepsi, shape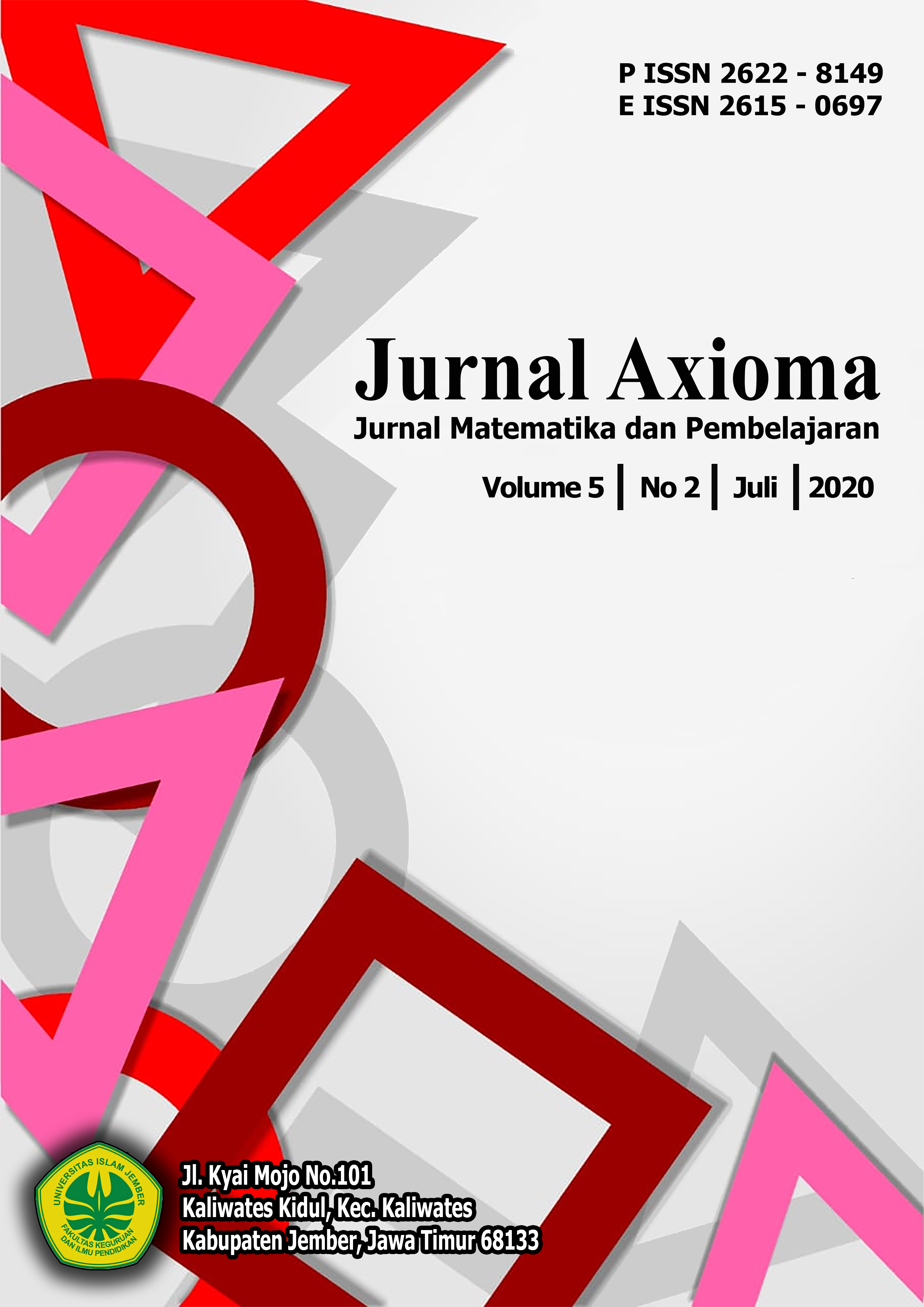 Downloads
How to Cite
Apriyanto, D., & Rosyadi, F. A. . (2020). The Analysis of Students' Misconceptions in Shape Material at SMP Negeri 8 Jember. Jurnal Axioma : Jurnal Matematika Dan Pembelajaran, 5(2), 123–130. https://doi.org/10.36835/axi.v5i2.738
License
Copyright (c) 2020 Dwi Apriyanto, Fani Aldilah Rosyadi
This work is licensed under a Creative Commons Attribution 4.0 International License.