Model Perampasan Aset terhadap Harta Kekayaan Hasil Tindak Pidana Pencucian Uang
Abstract
Assets proceeds of crime like the blood that is able to turn on and determine the continuity of organized crime. Preventing criminal enjoying the proceeds of crime assets is a step forward in combating crime. Thus the assets of the offense should be seized. Model confiscation of assets has been progressing, ranging from models deprivation of assets crime by way of penal (criminal forfeiture), growing to model expropriation of assets by civil (civil forfeiture), has now also developed a model confiscation of assets crime by way administration. Law No. 8 of 2010 Concerning the Prevention and Combating of Money Laundering is one of the laws governing the confiscation of assets of crime. Model confiscation of assets of criminal acts adopted by the law is the model appropriation assets by civil supported by the reversal of the burden of proof.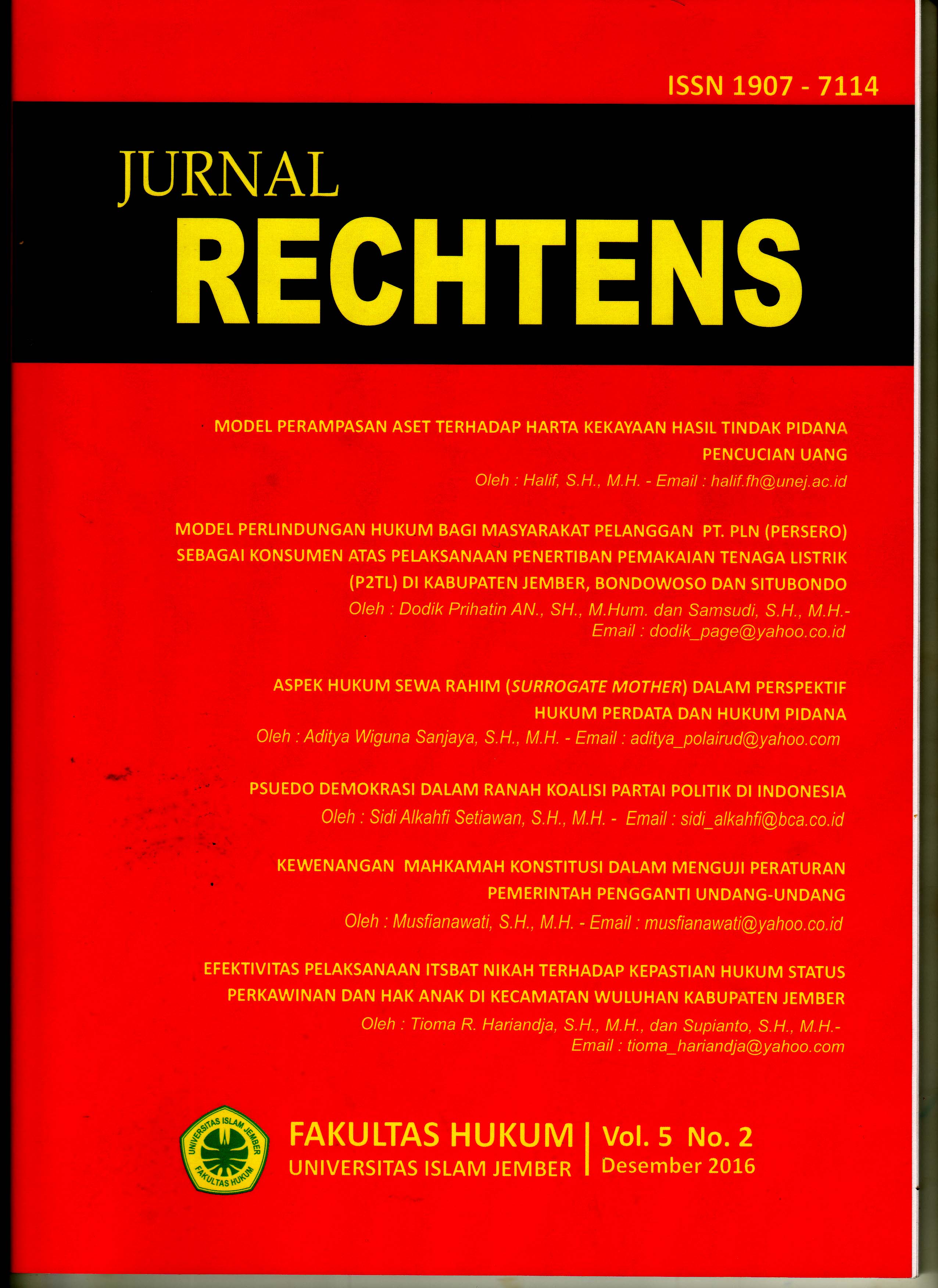 Downloads
How to Cite
_, H. (2016). Model Perampasan Aset terhadap Harta Kekayaan Hasil Tindak Pidana Pencucian Uang. JURNAL RECHTENS, 5(2), 1–14. https://doi.org/10.36835/rechtens.v5i2.127
License
Copyright (c) 2016 JURNAL RECHTENS
This work is licensed under a Creative Commons Attribution 4.0 International License.