Aspek Hukum Sewa Rahim (Surrogate Mother) dalam Perspektif Hukum Perdata dan Hukum Pidana
Abstract
Technological developments in the field of medicine, have found a new method that is artificial insemination, known as in vitro fertilization or IVF. Surrogate mother has become another alternative for some couples who do not or can not have children through IVF methods namely lease uterus of a woman who was not his wife. Surrogate mother is a woman who is willing to rent her womb, with an agreement to pregnancy, childbirth in exchange for some material and then handed back the baby to couples who can not have children because the wife could not contain, however, in its development it raises ethical issues and legal which is pretty much the previously unthinkable.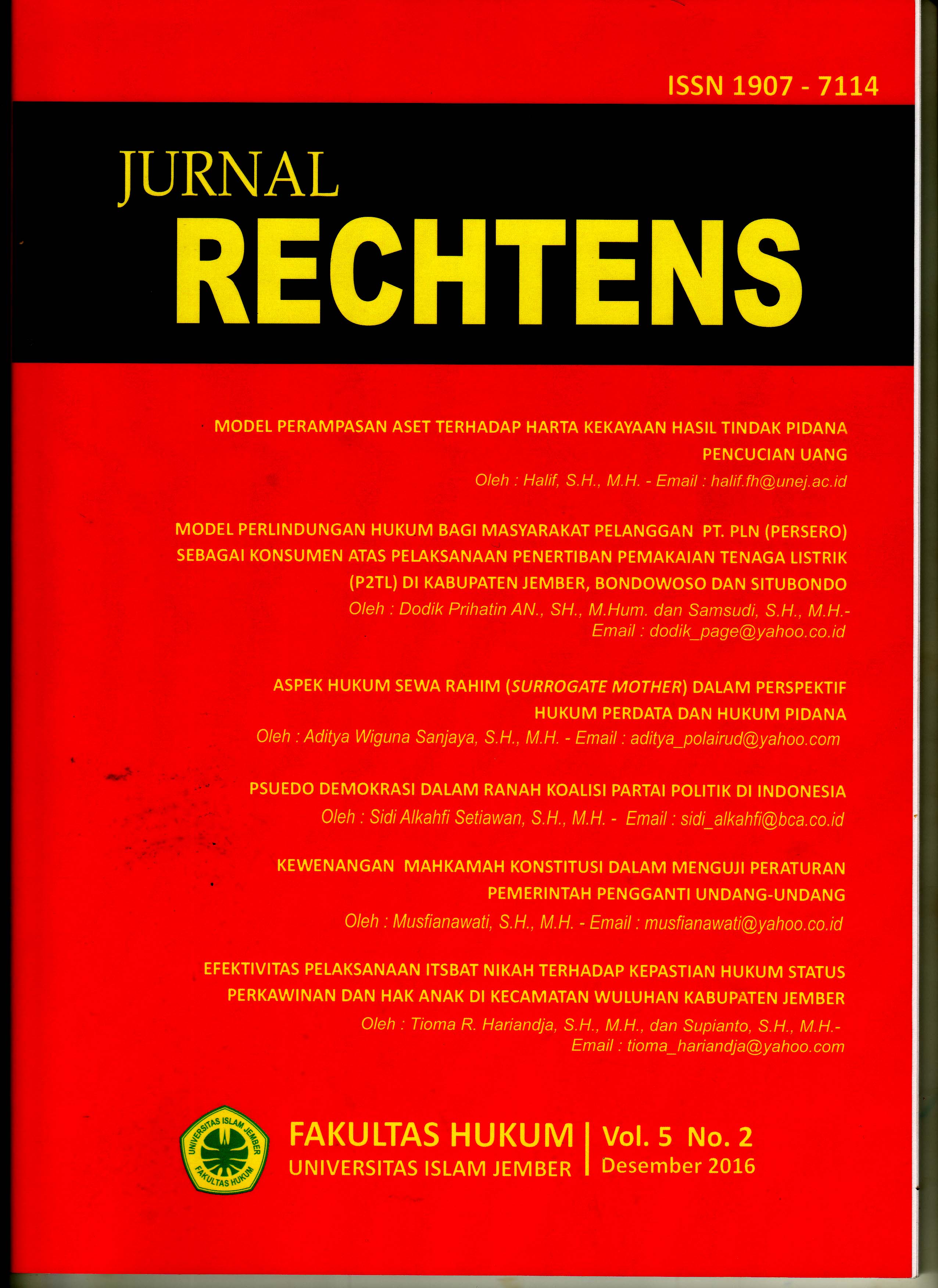 Downloads
How to Cite
Sanjaya, A. W. (2016). Aspek Hukum Sewa Rahim (Surrogate Mother) dalam Perspektif Hukum Perdata dan Hukum Pidana. JURNAL RECHTENS, 5(2), 36–47. https://doi.org/10.36835/rechtens.v5i2.129
License
Copyright (c) 2016 JURNAL RECHTENS
This work is licensed under a Creative Commons Attribution 4.0 International License.