Kepemilikan Hak Milik atas Satuan Rumah Susun
Abstract
Residential flat is an efficient alternative for some circles. there are three kinds of flat are flats, apartments and flats Condominium where the rest of the settings are set in Law 20 of 2011 on the Flats. System ownership flats arranged separately with other home ownership system, in this case the dwelling unit. Characteristics of property rights is the right of ownership of flats that can be owned by individuals and legal entities designated by the government, but ownership is not separate from the ownership and possession of land rights in the apartment units are not fully embrace the principle of horizontal separation because ownership ground on an apartment units with ownership.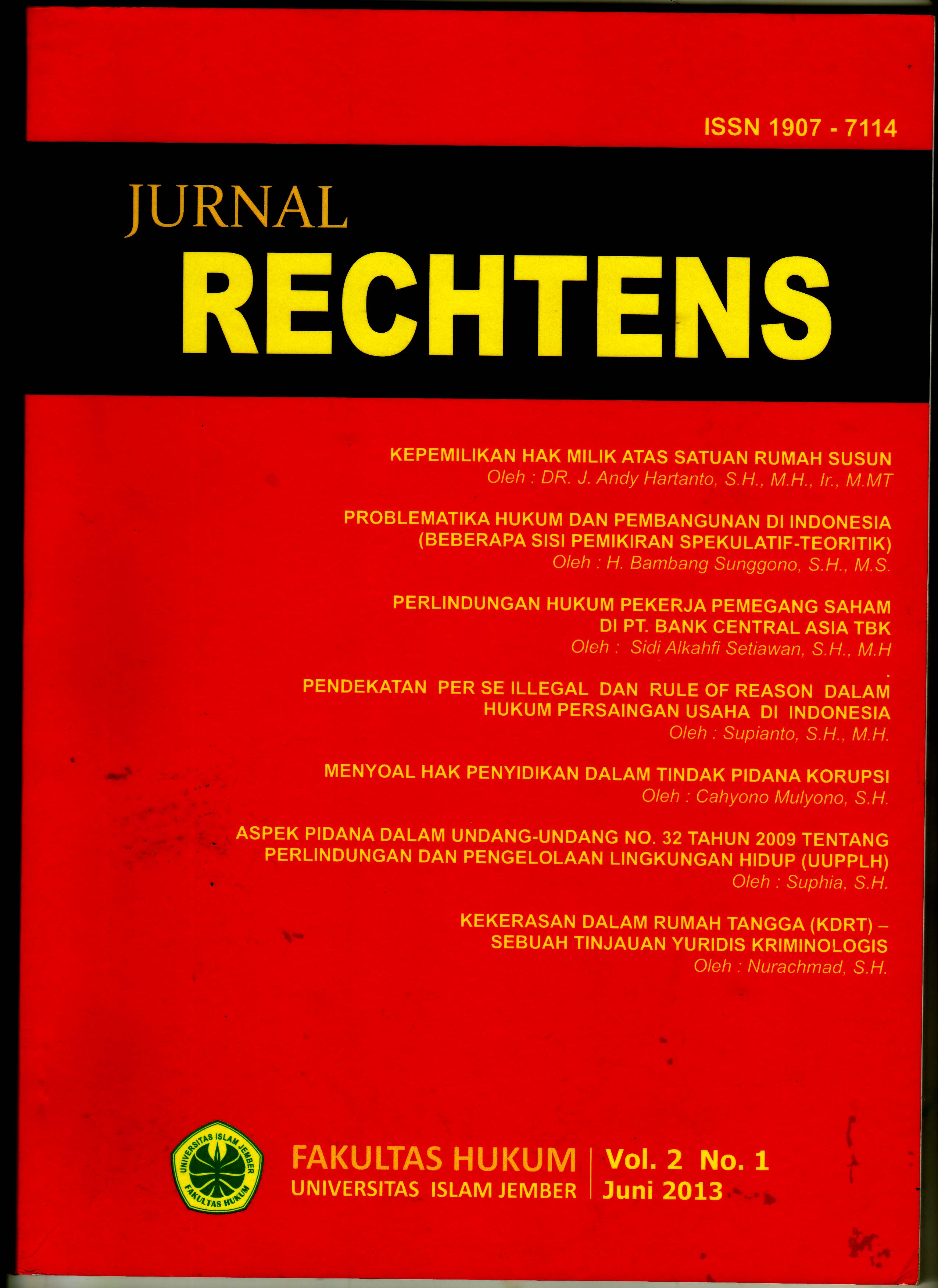 Downloads
How to Cite
Hartono, A. (2013). Kepemilikan Hak Milik atas Satuan Rumah Susun. JURNAL RECHTENS, 2(1), 1–11. https://doi.org/10.36835/rechtens.v2i1.74
License
Copyright (c) 2013 JURNAL RECHTENS
This work is licensed under a Creative Commons Attribution 4.0 International License.