Problematika Hukum dan Pembangunan di Indonesia (Beberapa Sisi Pemikiran Spekulatif-Teoritik)
Abstract
This writings about to answer the question of the ability to anticipate changes in social law. Problems of Law and Development in Indonesia requires speculative in theoretical studies, see Law as  social control, and law as social frame. With more in the nature of reviewing the nature of the law in the context of development, the legal position as a social institution will be more robust, in turn, will interpretation of legal development goals.Law in the construction will be closer realization of "distributive justice" in society.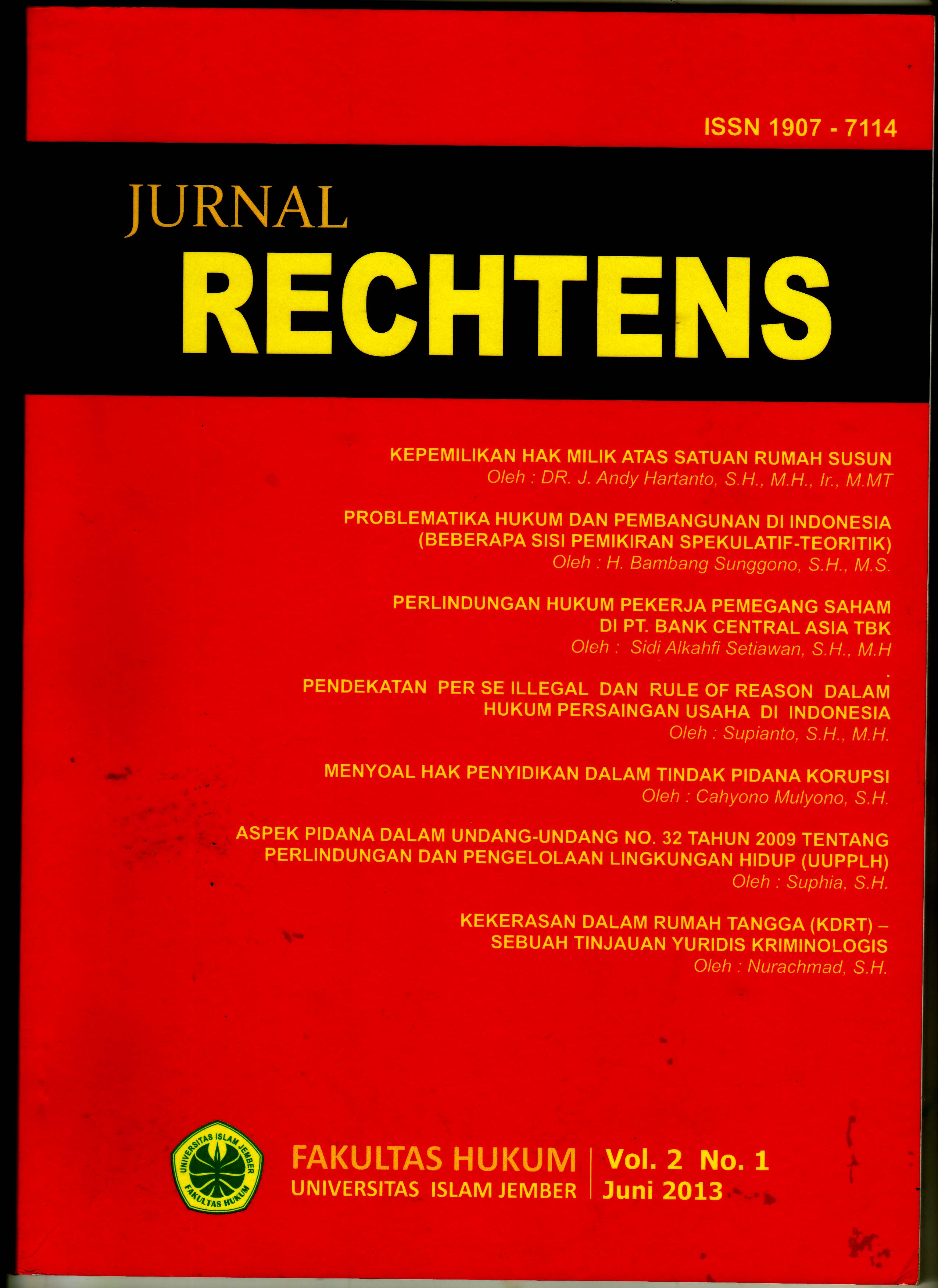 Downloads
How to Cite
Sunggono, B. (2013). Problematika Hukum dan Pembangunan di Indonesia (Beberapa Sisi Pemikiran Spekulatif-Teoritik). JURNAL RECHTENS, 2(1), 12–24. https://doi.org/10.36835/rechtens.v2i1.75
License
Copyright (c) 2013 JURNAL RECHTENS
This work is licensed under a Creative Commons Attribution 4.0 International License.