Menyoal Hak Penyidikan dalam Tindak Pidana Korupsi
Abstract
Investigation of corruption cases handled by three agencies as well as the Corruption Eradication Commission (KPK), the Attorney and Police, as well as courts, of course, the first-mentioned three institutions have the right to conduct an investigation, although it is possible given the system the Book of Law - Law of Criminal Procedure (CCP) taking integrated system (criminal Justice System), but in a way often cause problems, where the agency feels its role in fighting corruption is smaller than the other anti-corruption agencies, especially the police, so the police was always given part case - waste matter, such as robbery , theft, murder, etc., so if it is not addressed immediately will lead to serious consequences, especially towards the harmonization of the main requirements for the countries that use the integrated enforcement system.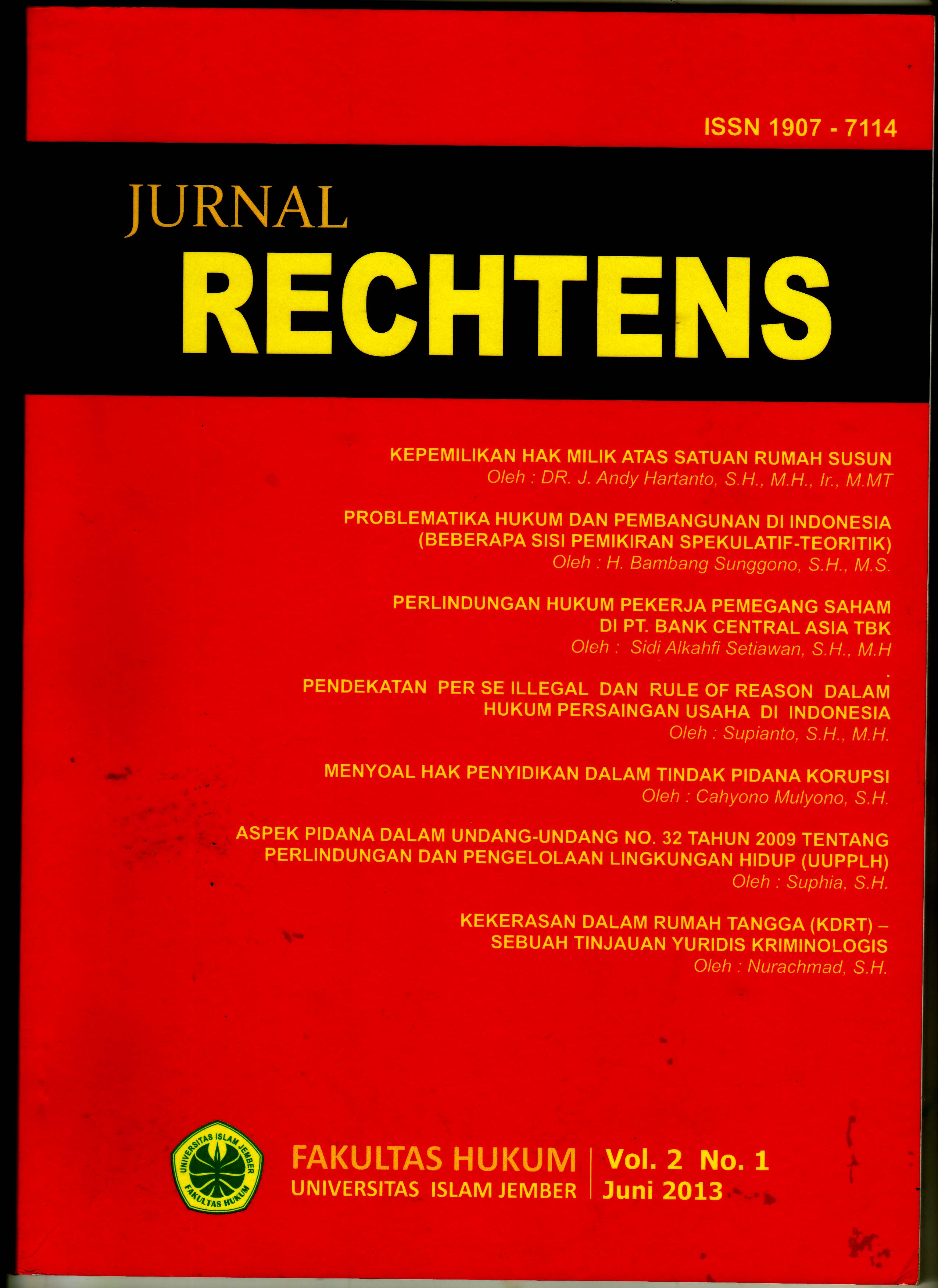 Downloads
How to Cite
Mulyono, C. (2013). Menyoal Hak Penyidikan dalam Tindak Pidana Korupsi. JURNAL RECHTENS, 2(1), 60–71. https://doi.org/10.36835/rechtens.v2i1.78
License
Copyright (c) 2013 JURNAL RECHTENS
This work is licensed under a Creative Commons Attribution 4.0 International License.