Kekerasan Dalam Rumah Tangga (KDRT) sebuah Tinjauan Yuridis Kriminologis
Abstract
Handling issues of Domestic Violence is not completed by the formation of legislation, establishment of legislation  is just one of the efforts to eliminate domestic violence, but often times we look settlement legislation  do not touch the root of the problem. In 2009 cases of domestic violence were recorded KPPPA by as much as 143 586 cases of police data, while in the case of children in conflict with the law are also showing a similar amount. This paper attempts to parse domestic violence from different sides of the criminology side, hoping to touch the root causes of domestic violence.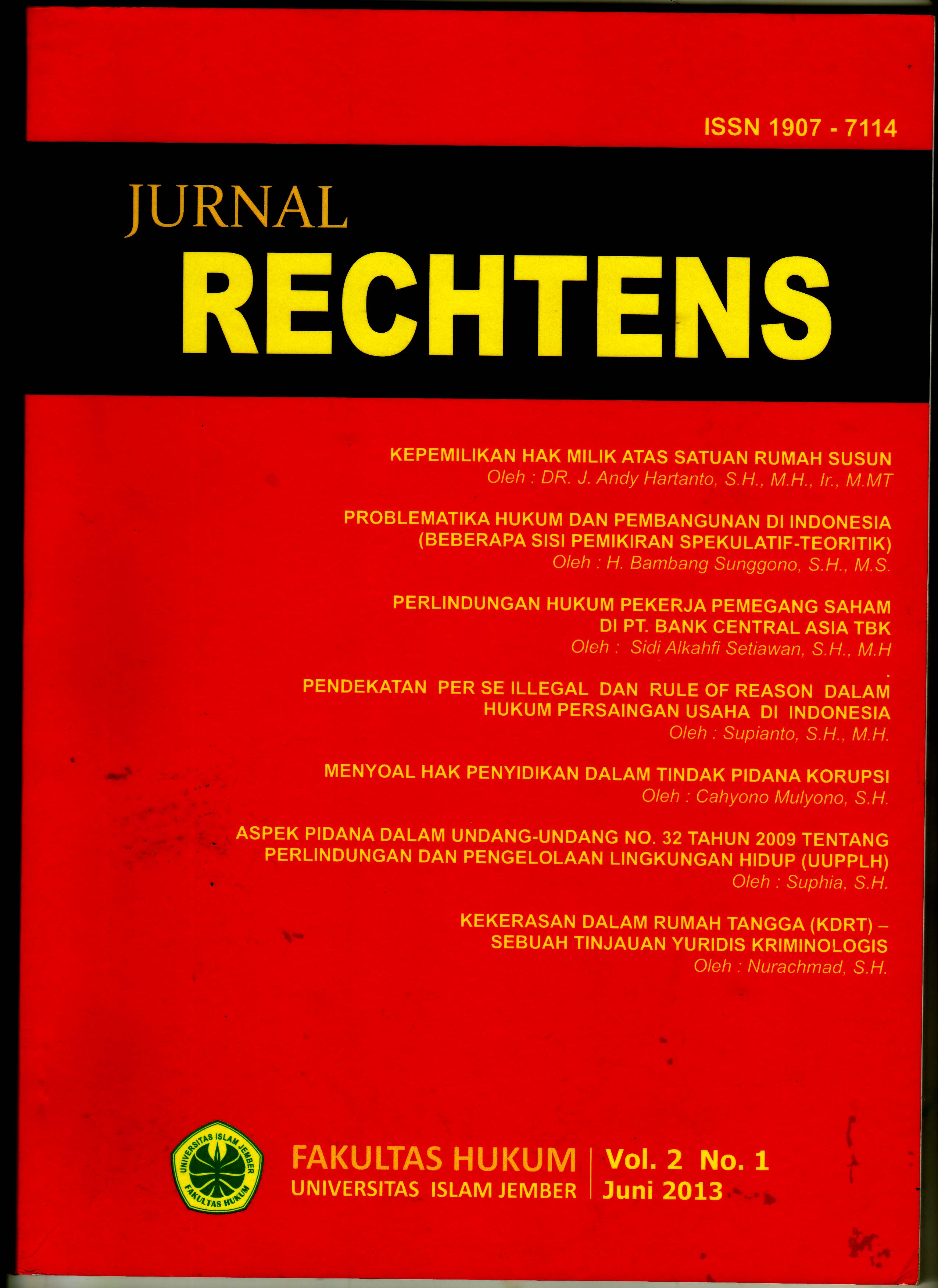 Downloads
How to Cite
Nurachmad, N. (2013). Kekerasan Dalam Rumah Tangga (KDRT) sebuah Tinjauan Yuridis Kriminologis. JURNAL RECHTENS, 2(1), 90–103. https://doi.org/10.36835/rechtens.v2i1.80
License
Copyright (c) 2013 JURNAL RECHTENS
This work is licensed under a Creative Commons Attribution 4.0 International License.