Analisis SCP (Structure, Conduct, Performance) Tembakau Voor-Oogst Kasturi di Kabupaten Jember
Keywords:
Voor-Oogst Kasturi Tobacco, Market Structure, Conduct, Performance
Abstract
In Jember Regency, Kalisat District produces the most Voor-Oogst Kasturi tobacco. As a result, the purpose of this study is to understand the structure, conduct  and performance of the Voor-Oogst Kasturi Tobacco Market in the Jember Regency. Purposive and snowball sampling were used to collect samples. Structure, Conduct, and Performance (SCP) analysis was the technique employed. The findings indicated that an oligopsony type of market structure existed between farmer marketing agencies, small netherlands, and wholesalers in the kasturi tobacco market. In addition, market activity affects prices at the level of farmers, small-scale traders, and major dealers as price takers, while warehouses act as the tobacco estuary and determine prices. The technique used to determine prices is a bargaining system, and the price correlations for otok'an tobacco were found to be 0.010, 0.008 for spun tobacco, and 0.002 for otok'an-untingan tobacco, meaning that it is not perfect.While this is going on, the marketing performance for squirt tobacco's first marketing channel shows a marketing margin of 0, with channel I's profit share being 65.17% and its cost share being 0.96%.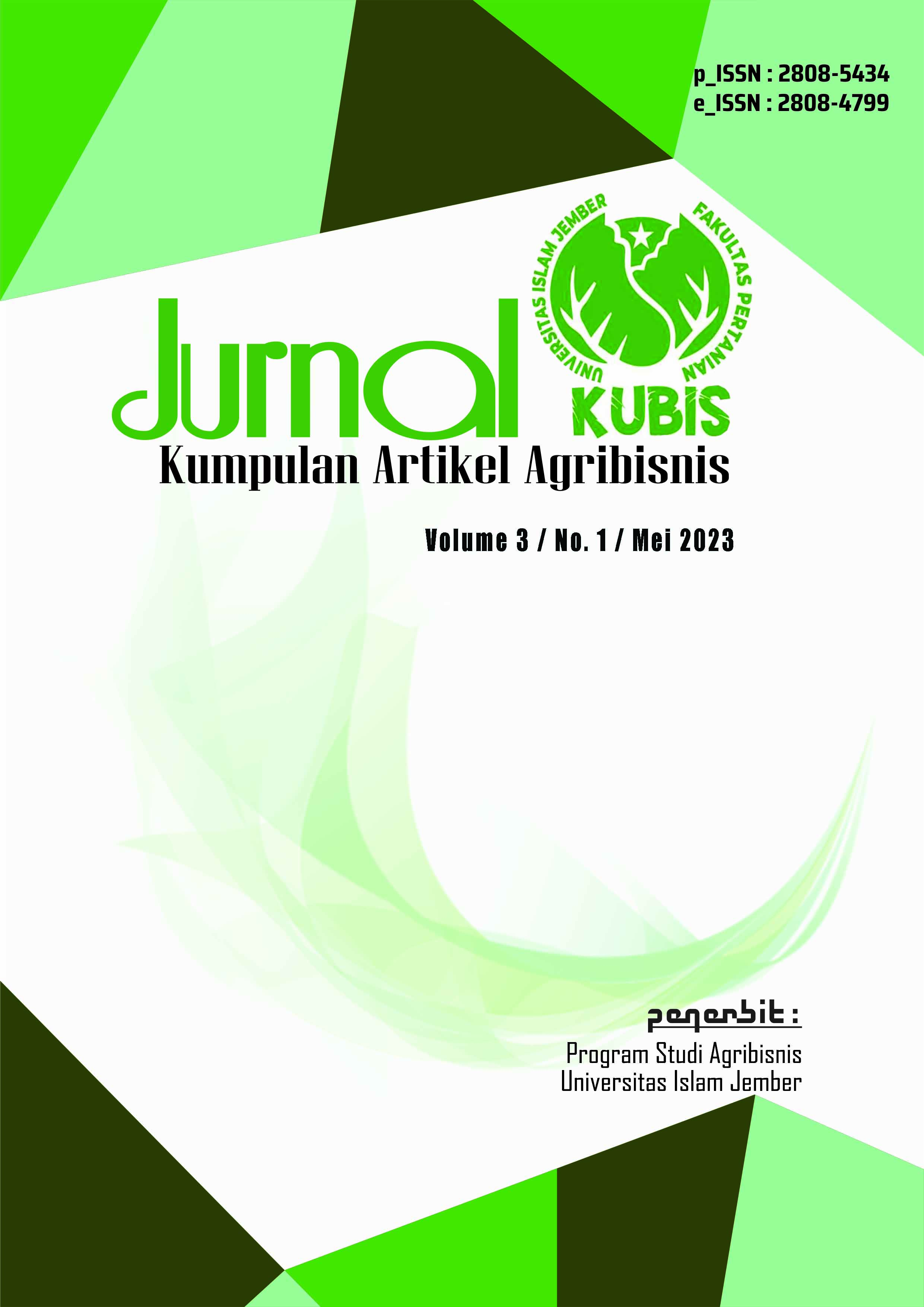 Downloads
How to Cite
Beby Alfin Naby, & Lutfiah, H. . (2023). Analisis SCP (Structure, Conduct, Performance) Tembakau Voor-Oogst Kasturi di Kabupaten Jember . Kubis, 3(01), 12–25. https://doi.org/10.56013/kub.v3i01.2281