The Analysis of Students' Difficulties in Problem Solving at Number Material During Online Learning
Abstract
During the current pandemic, the development of information and communication technology is very much needed in online learning. The problem in this study is how to describe the level of problem-solving abilities carried out by students in solving math problems on number material during online learning. This study aims to identify the difficulties of seventh grade students of SMP Nurul Chotib Wringinagung in learning mathematics on numbers. The type and approach in this research is descriptive research with a qualitative approach. The data collection techniques in this study were tests, interviews and questionnaires, while data processing used the percentage formula P = × 100%. From the results of the study, it was concluded that the difficulty of grade VII students of SMP Nurul Chotib Wringinagung in number material was the lack of understanding of students in solving problem solving problems, often incorrectly using formulas in solving problems, as well as difficulty distinguishing between planning and implementing plans.
Keywords: difficulties problem solvig, numbers, online learning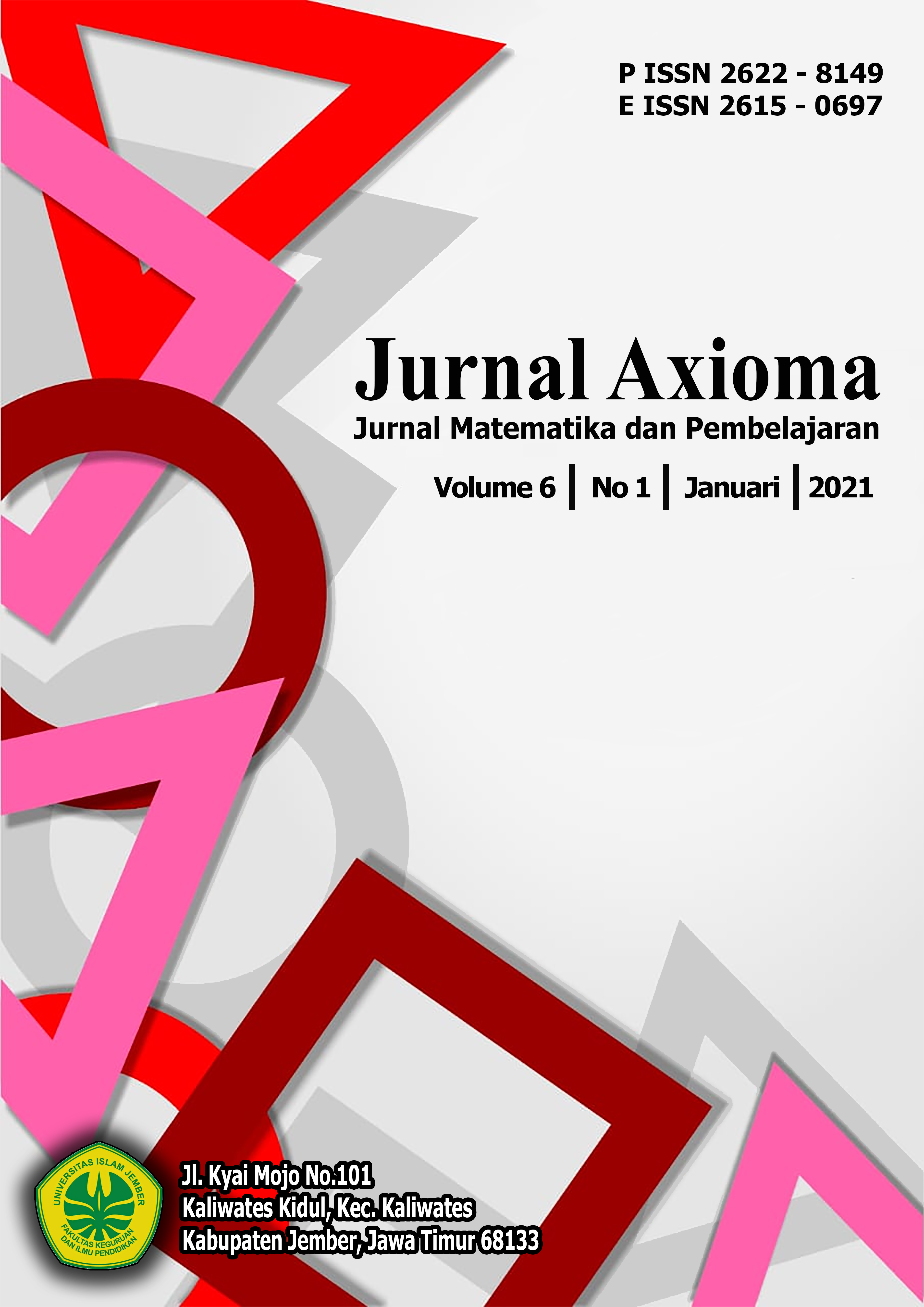 Downloads
How to Cite
Fitria, Z., Irawati, T. N., & Al Ayubi, S. (2021). The Analysis of Students' Difficulties in Problem Solving at Number Material During Online Learning. Jurnal Axioma : Jurnal Matematika Dan Pembelajaran, 6(1), 54–61. https://doi.org/10.36835/axi.v6i1.940
License
Copyright (c) 2021 Jurnal Axioma : Jurnal Matematika dan Pembelajaran
This work is licensed under a Creative Commons Attribution 4.0 International License.