Vol. 1 No. 1 (2021): November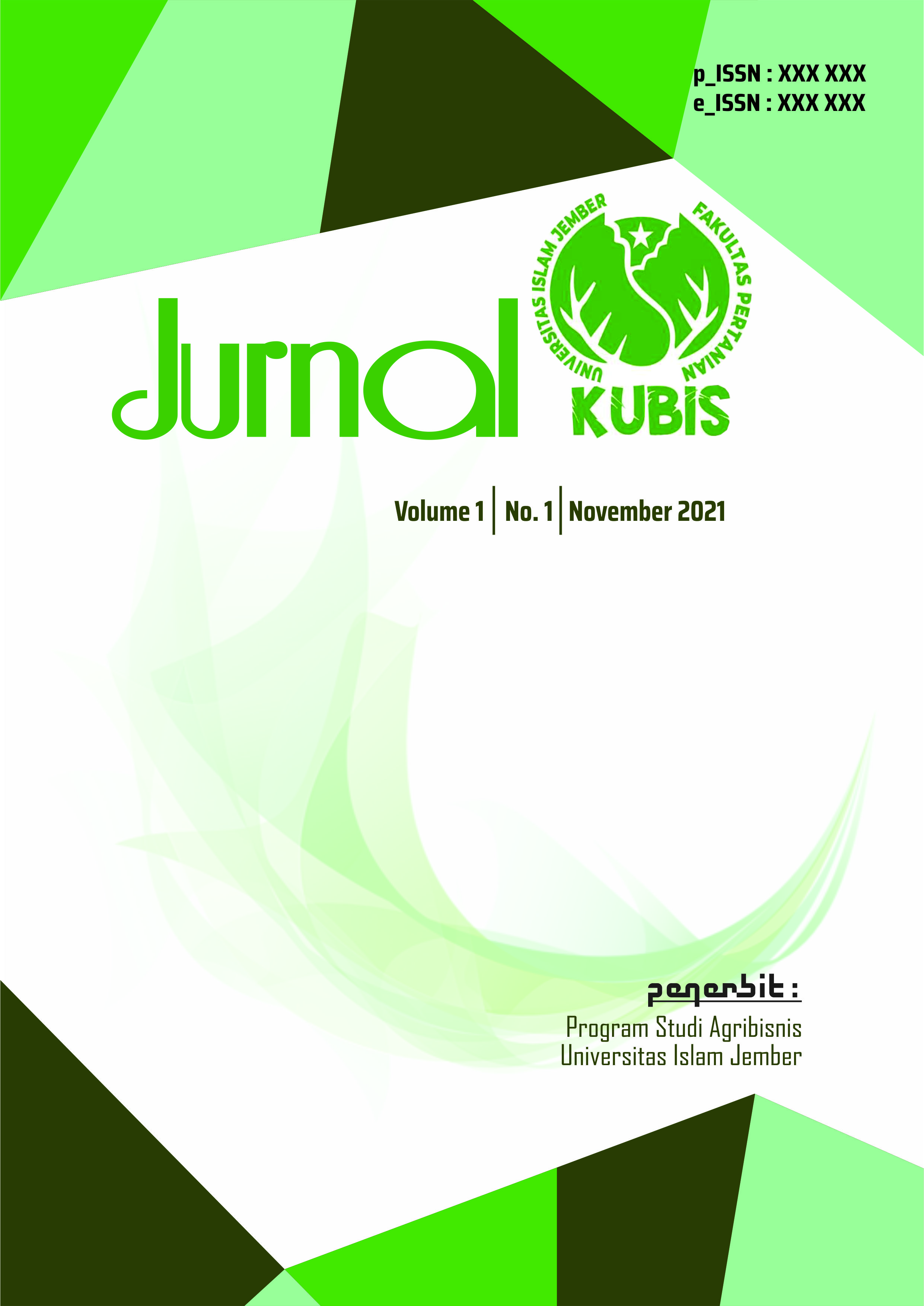 Kubis is journal a scientific media which is managed by Agribuisness Department of Agriculture Faculty of Islamic University of Jember (UIJ), wich contains an article about agricultural social economic studies and policy of agriculture which is lifted from research result and critical study.
This KUBIS journal is focused on Study Articles of Agricultural Socio-Economic Research Results and Review Articles in the Field of Social Sciences, Economics and Policy in Agriculture with various developments in general from upstream to downstream in agriculture.
Kubis is published two times a year, in May and November. Please submit your manuscript. Before submitting, please read the author guidelines.
Kubis is a media for disseminating information on the results of research and thought by lecturers, researchers, and practitioners interested in agricultural agribusiness and socio-economic progress.
Articles
Abstract View: 99,

pdf Download: 155

Abstract View: 206,

pdf Download: 211

Abstract View: 107,

pdf Download: 117

Abstract View: 129,

pdf Download: 157