Kewenangan Mahkamah Konstitusi dalam Menguji Peraturan Pemerintah Pengganti Undang-Undang
Abstract
Legal certainty in realizing the President as the head of government as the executive government is mandated to create a Government Regulation in Lieu of Law (PERPPU) when the material existing Act does not regulate the material that is needed in urgent circumstances and in a state of urgency that forces. However, none of the provisions concerning the criteria crunch forcing any good at NRI 1945 Constitution and the law. One of the tasks of the Constitutional Court is to examine the Act that is contrary to the Constitution of 1945. While the regulations under laws that are contrary to the Constitution authorized to conduct testing is the Supreme Court. Position Regulation Legislation is any part of the sort order of legislation-based On invitation State Indonesia Law Number 12 Year 2011 concerning the establishment of legislation-Invite. The Constitutional Court has the authority to conduct testing of the juridical decree though NRI 1945 Constitution does not explicitly grant authority to test it. Consideration used by constitutional judges to examine the decree is teleological and sociological factors as community needs are growing. The new authority is held by the Constitutional Court to examine the decree through its decision, the Constitutional Court can be said to have made changes to the constitution.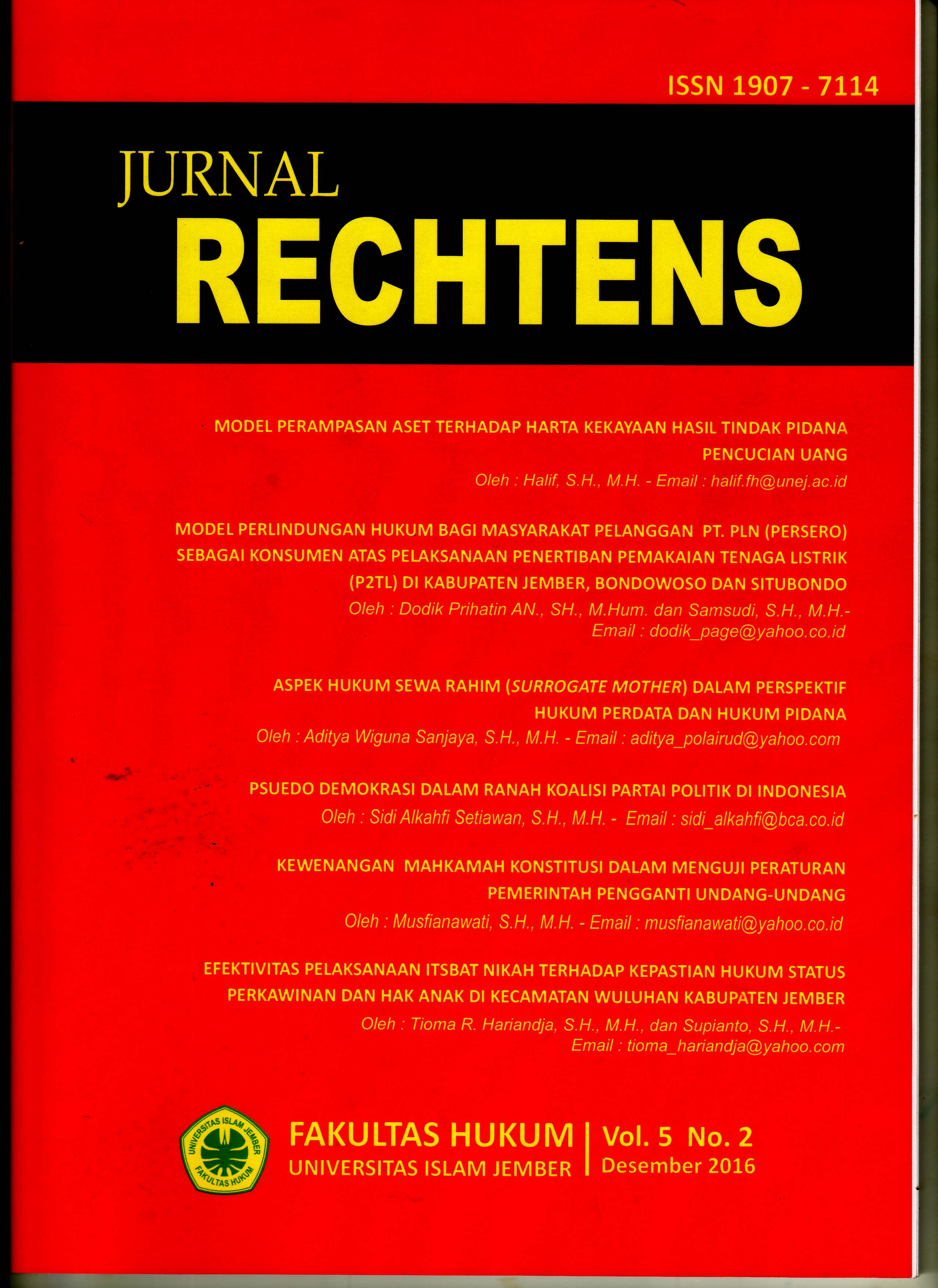 Downloads
How to Cite
Musfianawati, M. (2016). Kewenangan Mahkamah Konstitusi dalam Menguji Peraturan Pemerintah Pengganti Undang-Undang. JURNAL RECHTENS, 5(2), 64–81. https://doi.org/10.36835/rechtens.v5i2.131
License
Copyright (c) 2016 JURNAL RECHTENS
This work is licensed under a Creative Commons Attribution 4.0 International License.