Strategi Pengembangan Usaha Jamur Tiram (Pleurotus Ostreatus) di Desa Cindogo Kecamatan Tapen Kabupaten Bondowoso
Keywords:
Kata Kunci: Marketing Mix 7P,  SWOT, Usaha Jamur Tiram
Abstract
Bondowoso Regency is an area that has one of the potential villages, namely oyster mushrooms, especially in Cindogo Village, Tapen District. Even though Tapen District, especially in Cindogo Village, is a village that has a lot of potential such as brass crafts, Cindogo batik and its oyster mushroom business, Cindogo Village, Tapen District still has several obstacles that must be faced in terms of human resources (HR), which are still few, especially for businesses. Mushrooms that are still in little demand or are still only a few who cultivate them. So we need a way to develop and expand public knowledge about the cultivation of oyster mushroom business. The marketing mix applied to Mr Hariyansyah's mushroom business has not fully implemented the 7P marketing mix strategy properly and correctly. For example, in product packaging there is no labeling nor is the packaging less attractive, promoting products has not utilized social media, and there is also no bookkeeping, this shows that Mr. Hariyansyah's business is still classified as not fully implementing the marketing mix or marketing strategy. In the SWOT analysis, the internal/external development strategy within and outside the mushroom business owned by Mr. Hariyansyah has differences in comparison of internal factors, namely strengths and weaknesses and also differences in external factors, opportunities and threats.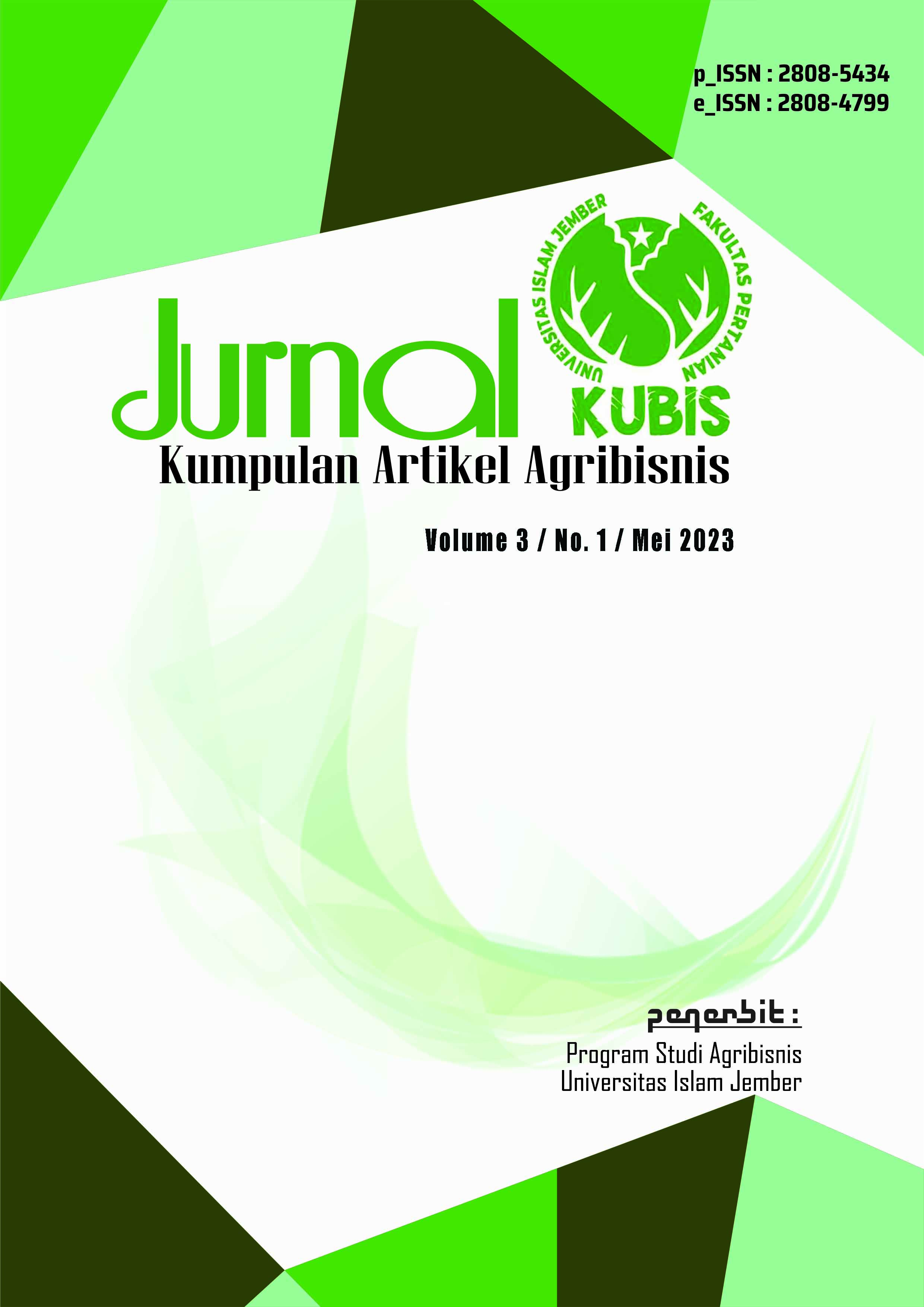 Downloads
How to Cite
Rahmadi, U. R., & Hawa, T. A. (2023). Strategi Pengembangan Usaha Jamur Tiram (Pleurotus Ostreatus) di Desa Cindogo Kecamatan Tapen Kabupaten Bondowoso. Kubis, 3(01), 1–11. https://doi.org/10.56013/kub.v3i01.1768