Discovery Learning Application to Improve Student Activity and Learning Outcomes
Abstract
This research is a classroom action research which the aims is to form students character in the classroom learning process and to determine student activities and student learning outcomes in VIIIB class at Darul Mukhlasin MTs for the 2019/2020 school year with 26 students as the reserh subject. Data collection methods used were documentation, observation, tests and interviews than data analysis in this study using qualitative analysis with the percentage of student activity and student learning outcomes. Based on the results of the study, it was obtained that the average percentage of student activeness in the first cycle was 59%, and in the second cycle it was 80%. This shows that from cycle I to cycle II student learning activities increase. Student learning completeness before the study was 42.3%, in the first cycle it was 53%, and in the second cycle it was 91%. This shows that from before the research to cycle I then to cycle II student learning outcomes have increased.
Keywords: discovery learning, learning activity and learning outccomes.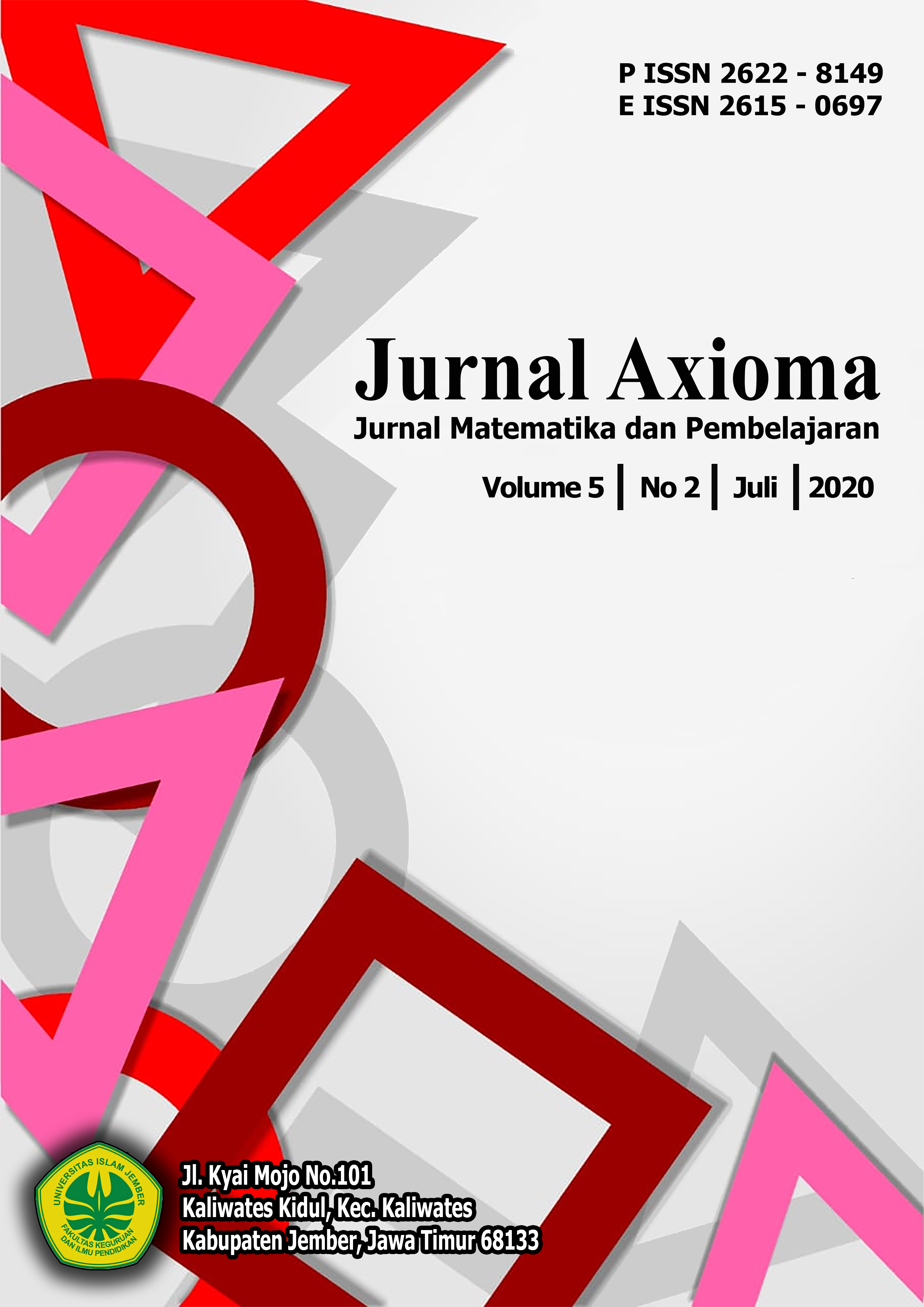 Downloads
How to Cite
Fatimah, R., Al Ayubi, S., & Irawati, T. N. (2020). Discovery Learning Application to Improve Student Activity and Learning Outcomes. Jurnal Axioma : Jurnal Matematika Dan Pembelajaran, 5(2), 115–122. https://doi.org/10.36835/axi.v5i2.736
License
Copyright (c) 2020 Rizkayatul Fatimah, Sholahudin Al Ayubi, Tri Novita Irawati
This work is licensed under a Creative Commons Attribution 4.0 International License.