The Analysis of Problem Solving Ability at Number Pattern Material During Online Learning in terms of Polya Step
Abstract
During the current pandemic, the development of information and communication technology is very much needed in daring learning. The problem this study is how to describe the level of problem-solving abilities carried out by students in solving math problems on the number pattern material according to Polya during daring learning. This study aims to describe the problem-solving abilities according to Polya during daring learning on number pattern material for class VIII MTs. Hasanuddin Semboro with the subjects studied were 6 out of 23 students.This research method type of research used is descriptive qualitative research. The results showed that the, students tended to be incomplete in writing down known and asked data and students are able to describe number pattern problems using symbols. At the stage, students are able to recall the number pattern problems that have been resolved. At the stage of carrying out, students are able to carry out their plans and check for the previous steps to have been carried out. At the re-checking stage, some students are able to re-examine and steps that have been carried out.
Keywords: problem solving, number pattern, online learning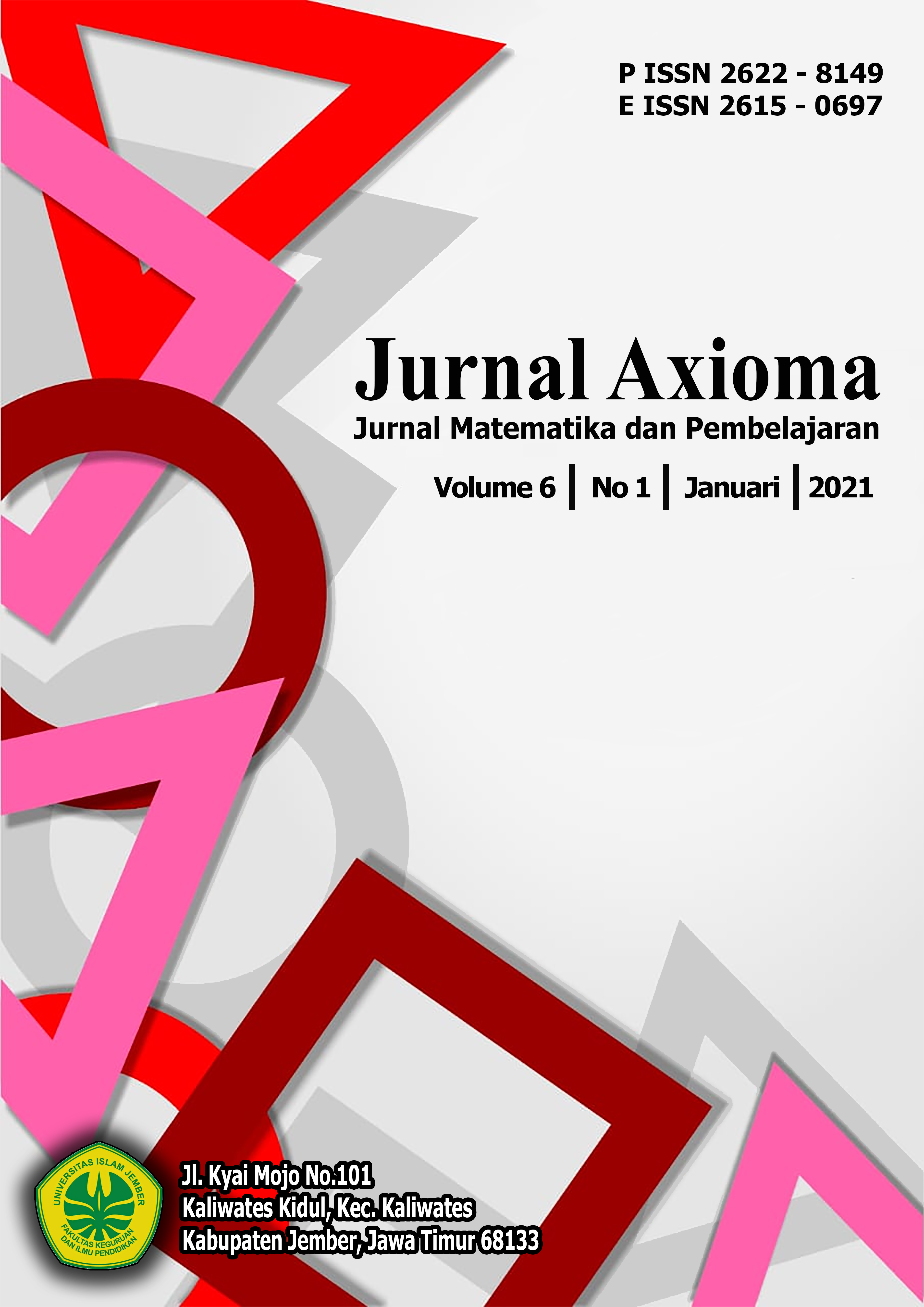 Downloads
How to Cite
Hasanah, F., Irawati, T. N., & Nur Budiono, A. . (2021). The Analysis of Problem Solving Ability at Number Pattern Material During Online Learning in terms of Polya Step. Jurnal Axioma : Jurnal Matematika Dan Pembelajaran, 6(1), 45–53. https://doi.org/10.36835/axi.v6i1.939
License
Copyright (c) 2021 Jurnal Axioma : Jurnal Matematika dan Pembelajaran
This work is licensed under a Creative Commons Attribution 4.0 International License.