Aspek Pidana dalam Undang-Undang No. 32 Tahun 2009 tentang Perlindungan dan Pengelolaan Lingkungan Hidup (UUPPLH)
Abstract
Environmental protection and management is a systematic and integrated efforts are made to preserve the function of the environment and prevent pollution or environmental destruction which includes the planning, use, control, maintenance, monitoring and enforcement. Environmental laws can be enforced with one instrument, ie an instrument of administrative, civil or criminal can even be enforced by all three instruments at once. UUPPLH criminal law enforcement in addition to introducing a minimum penalty of a maximum, the expansion of evidence, convictions for violations of standards, integration of criminal law enforcement, and setting korporasi.Penerapan criminal offense or violation of environmental laws in accordance with the principle ultimum much depends on the administrative law or rule of law, especially with regard to licensing. Formulation of criminal pollution and / or destruction of the environment in UUPPLH contained in Article 97 through Article 120.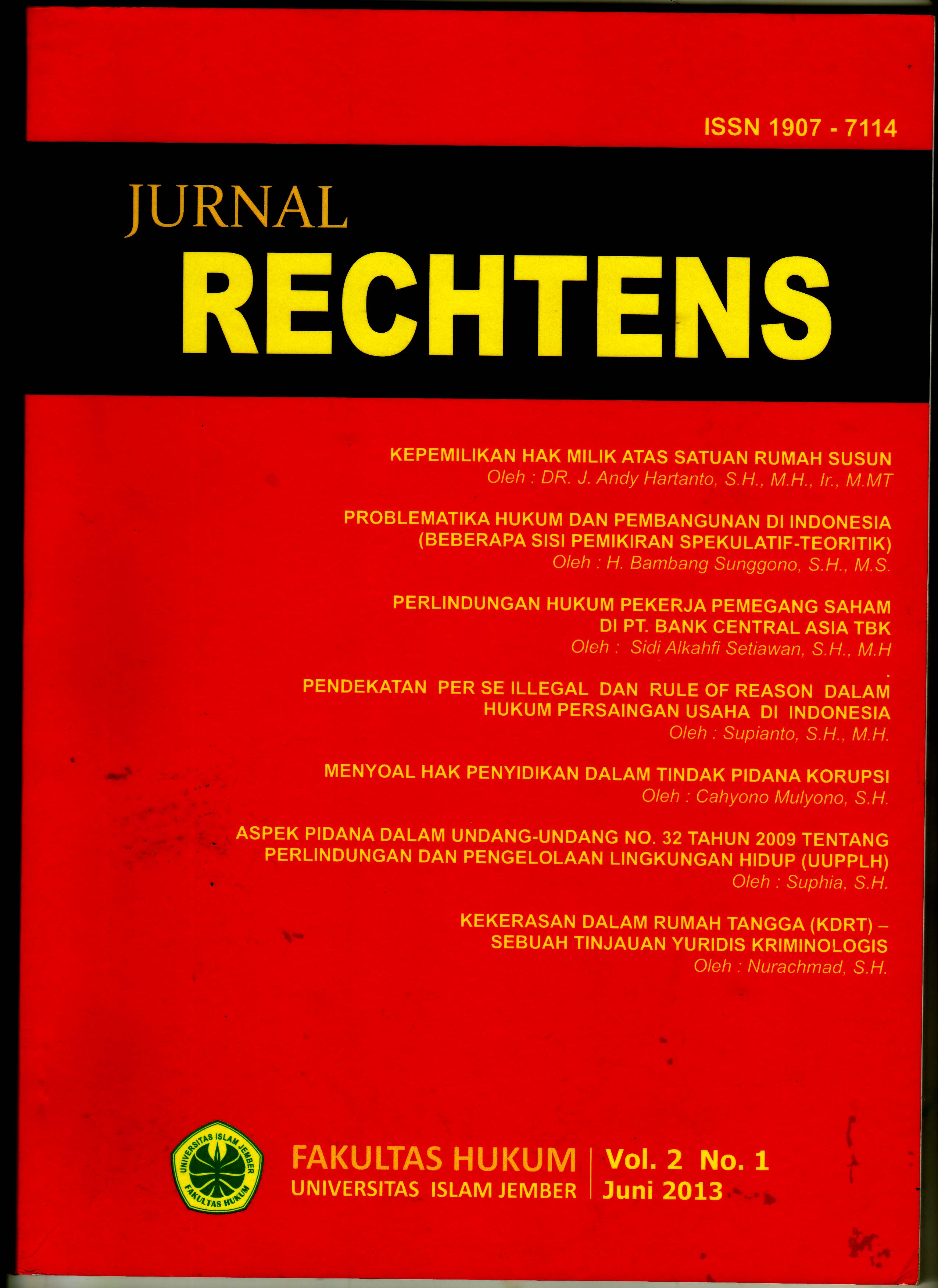 Downloads
How to Cite
Suphia, S. (2013). Aspek Pidana dalam Undang-Undang No. 32 Tahun 2009 tentang Perlindungan dan Pengelolaan Lingkungan Hidup (UUPPLH). JURNAL RECHTENS, 2(1), 72–89. https://doi.org/10.36835/rechtens.v2i1.79
License
Copyright (c) 2013 JURNAL RECHTENS
This work is licensed under a Creative Commons Attribution 4.0 International License.