PROBZI as an Innovative Learning Media in a Disruptive Era
Abstract
The aim of the research is to develope PROBZI as an innovative learning media in disruptive era. This research was done in MTs Ma'arif Ambulu with the data colleting methode are interview, observation, documentation, test and questioner. And than the development model that used is ADDIE which cover analysis, design, development, implementation and evaluation. Based on the research that was done can be explained that PROBZI has been successfully developed as an alternative learning media in the disruptive era. PROBZI that has been developed can be said to be very feasible with an average percentage given a value of 90.40%. As for the more detailed value is given at 86.43% by the validator which includes material experts and media experts, then a value of 94.37% is given based on user responses that include teachers and students.
Keywords: PROBZI, innovative learning media, disruptive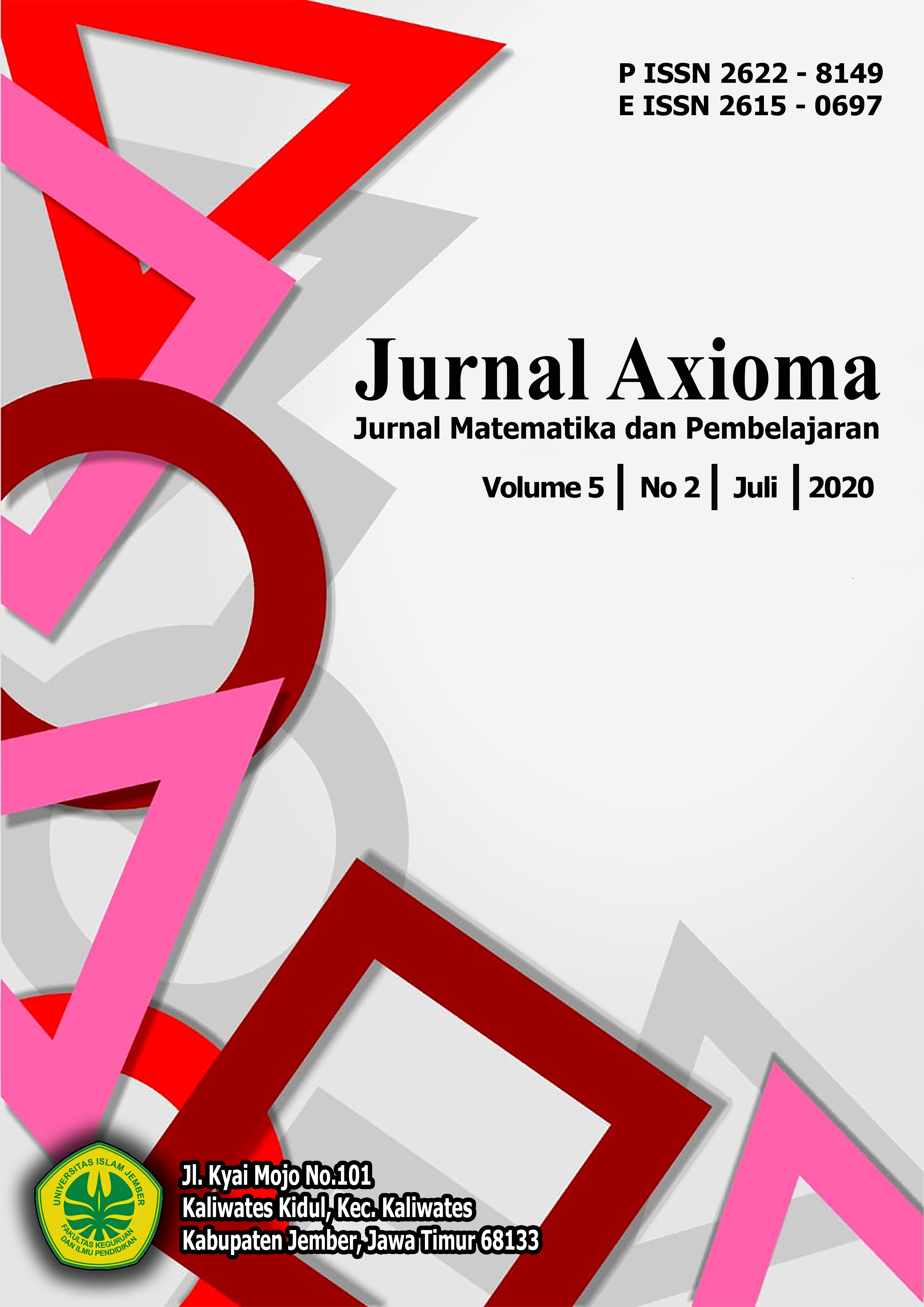 Downloads
How to Cite
Syafitri, D., & Siskawati, F. S. (2020). PROBZI as an Innovative Learning Media in a Disruptive Era. Jurnal Axioma : Jurnal Matematika Dan Pembelajaran, 5(2), 90–98. https://doi.org/10.36835/axi.v5i2.734
License
Copyright (c) 2020 Diah Syafitri, Fury Styo Siskawati
This work is licensed under a Creative Commons Attribution 4.0 International License.